Post by samt on Dec 26, 2015 23:42:26 GMT
Dear Lord why did I see this movie. It was to hang out with family but I sincerely regret my choice. For those interested in not being spoiled I suggest you leave now. All I can say is that I can no longer give J.J. Abrams the benefit of the doubt and am just going to think of him as a hack from now on.
I'm Kylo "Daddy Issues" Ren I am I am. Dark side so good *orgasm*
To start off I do not hate the movie Star Wars: The Force Awakens. That would require a certain level of emotion the show never produced in me. What Star Wars: The Force Awakens did to me was solidify my apathy in Star Wars. There are three main reasons: pacing, characters, and awful writing.
Pacing
Both The Force Awakens and A New Hope are around the same run length at around 2 hr and 16 minutes yet Force Awakens feels hours longer. The reason is the pacing. A New Hope ran a tight clip from sentimental to full on action scenes seemingly every few minutes. It was frantically jumping from one scene to the next emphasizing the desperate situation the characters were in. The Force Awakens takes the time to talk and have very slowly paced emotional moments even in its action scenes. This makes everything feel oh so slow. To add to this they constantly include oh so important fan service nostalgia drivel that interferes with the pacing in the main plot despite the main plot being entirely nostalgic in the first place. Overall from a pacing standpoint, the story is a new hope but slower and filled with unnecessary padding to make fans orgasm.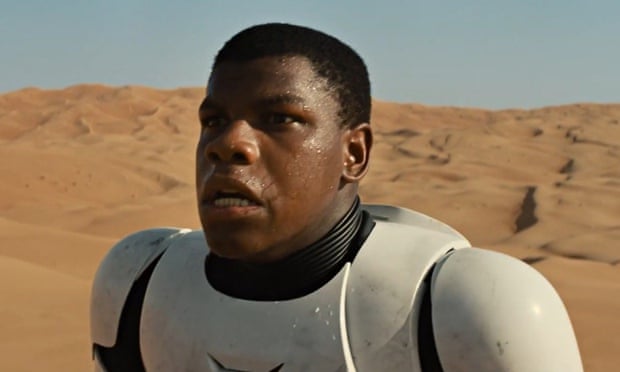 Hi I'm Finn. I make Anakin's turn to the darkside look smooth and subtle when I joyfully start killing former comrades and switch to the Resistance (aka new rebels).


Characters

Lets not kid ourselves into thinking that Star Wars' characters were anything unique or special. They did however perform their role well and their actions were often understandable if improbable. Now we get to the new characters in Force Awakens and the understanding flies out the window. Lets take our darling Finn. He's a stormtrooper trained from an infant to early adulthood to serve the The New Order (new empire). But on his first real combat mission he panics in the midst of the blood of a fallen comrade and the slaughter of the remaining inhabitants of a settlement. So what does he do? He escapes with a Resistance Pilot and laughs and whoops as he kills his comrades from basically birth. Again let me rephrase this. He is laughing as he kills the only people he has really known all his life, who have trained, fed, and watched over him from his tender infant years. How is this justified? Its the right thing to do he says. Makes a whole lof of f'ing sense. With Luke it is understandable since he has no place to go back to and the Empire has killed the people who have raised him all his life. With Finn it does not fly.
Finn is just one example. We also have the girl Rey. She doesn't have much character and no real motivations even when she learns. She's just dragged along for the ride just because. I want to like her as she seems to be the level headed member of the group (even though I think that should belong to the stormtrooper since you know he's a trained soldier and you would think he would be reluctant to slaughter former comrades possibly even friends.). However without a clear motivation in this movie there isn't a lot to invest in her. Overall I think these two actors were good but their characters were awful.
Now we get to Kylo "emo face" Ren. Now as a concept its not bad since Jacen Solo in the now fanfiction expanded universe was also evil. While not the greatest twist it is interesting to see Han Solo and Leia try to save their son rather than slaughter him like any old emo cosplay sith. However Kylo "letdown" Ren himself is not that interesting. You see he lacks a real solid character other than emo, angsty, pubescent son. That might be solved in later movies but at the moment he is boring and dull. He even has a Master that is like the Emperor, if the emperor was a wonky CG Marvel villain. Overall he is boring and brings nothing new to the table when compared to Christopher Lee as Count Dooku (The only really enjoyable part I found in the Attack of the Clones) or even brings back the same Ominous Presence as Darth Vader making him another knee high wall for the protagonists to overcome, well except for the elderly of course. His Past is a mystery but frankly I don't care about his past because every first impression he gives off is one of disappointment and boredom.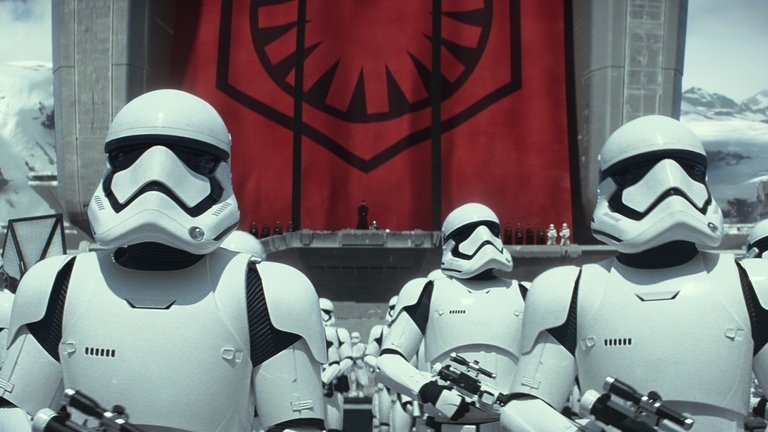 The real reason Stormtroopers are bad at aiming in this movie despite being trained from birth is that their already asleep from boring plot like the elderly couple that sat next to me in the Theatre.

The F'ing Writing
Star wars is not known for being the best in terms of writing. Even the Original Trilogy, where things were kept simple had its flaws and plot holes. However those issues seem to magnify in the Force Awakens as they try to bring the conditions back down to the levels of the Original trilogy. The Enemy has a Super Deathstar the size of a planet. Why? Because I am J.J. Abrams and it needs to be bigger than the original to make up for the lack of quality. This conveniently destroys all the Republic fleets and home worlds at once leaving the small Resistance to defeat The New Order. Why was the Resistance the only part that survived? The Republic sent a small group of a few starfighters and some support staff to eliminate all remaining Imperial Remnants. Does that sound stupid to you? If so, welcome to my world. There's a lot of other parts but I can't even be bothered because I stopped caring by the time the film was done.


Conclusion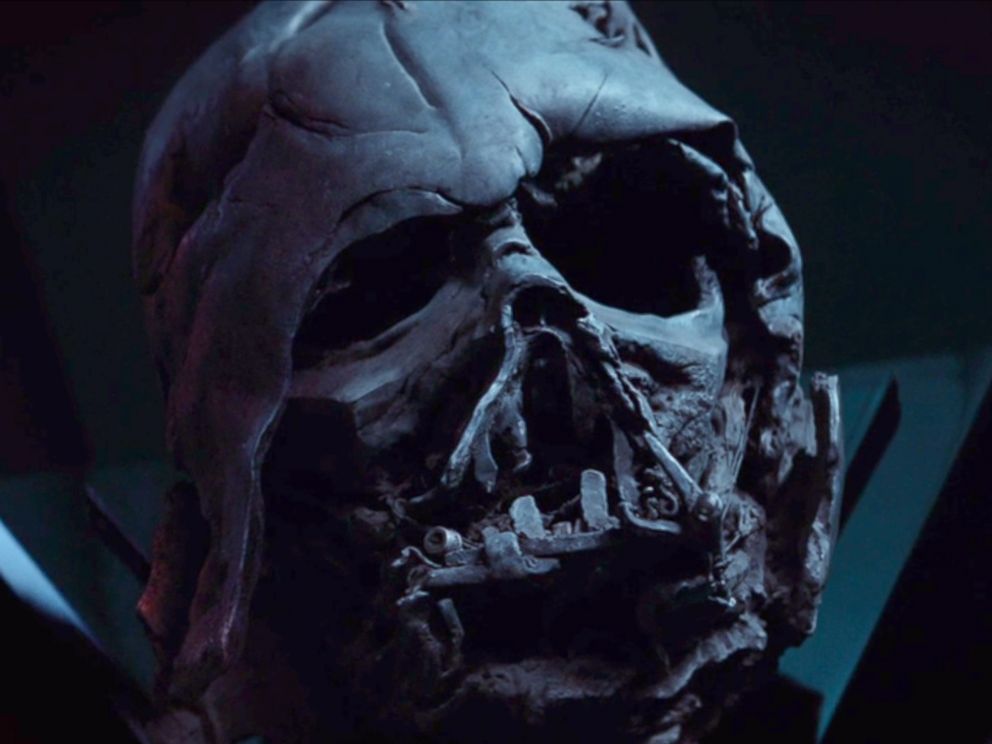 Please ... just let me rest in peace already!