Post by samt on Dec 19, 2015 16:09:01 GMT
The reason for the Title is simple. The Dresden Files is an interesting adventure for an author's writing style as much as the story that is rather formulaic if well designed. It also is a good example of something formulaic becoming good rather than starting as such.
Premise
You see the Dresden Files is as much a formula as it is an experiment on the part of the author Jim Butcher. The formula of the story is quite simple: Big bad villain wants to do something villainous, from destroying the world to a simple plot of revenge. However the villain uses magic or at least magical assets to achieve his ends. This eventually results in Harry Dresden coming in to save the day with his magical knowledge and detective skills, usually with his life on the line because he drew the short straw in the cosmic order at his birth or something. Dresden is both a wizard and a private eye making him a blend of the stereotypes of both. He must be both knowledgeable and ignorant with a thirst for more knowledge. This overall makes him come off as either a clumsy oaf, or a snarky idiot leading to many situations where he is way in over his head. Which tends to surprise his opponents when he defeats them by out thinking them.
Execution

This is an interesting part since Jim Butcher himself is not proud of Harry Dresden as a character. And its not hard to see why if you read the first two to three books. Dresden comes off as a snarky self insert for the author himself, making him a rather dull character and not very charismatic. However like any good author Jim Butcher learned the golden rule, your first work will almost always be crap. So he did what a good author does in the situation of having a dull main character in a popular series, he developed him. No longer was he just a grumpy two faceted self insert of Hardass Detective and Grumpy Gandalf, he was also a real geek that got distracted and loosened up around his associates. He became more ignorant, self absorbed, stubborn, and more wisecrack happy around people he was familiar with. He enjoyed spouting historical, pop-culture references, and limited knowledge in other fields while being corrected at times by others and considered arrogant and cocky. In other words he became a person and a rather friendly if clumsy one at that.




And it was at this point in the fourth book (Summer Knight) that the Dresden Files found its identity. It was not about being a grim and gritty, hard bitten detective wizard, but instead a wisecracking, ignorant, wizard that was too proud to admit he was ignorant in order to impress his friends and clients.Each book was new adventure loosely related to the previous works. Making it very much like a comic book, so much so they actually made it a comic book. Overall the edges of the story slowly wore down and became more goofy as the situations became more ridiculous (e.g. Dresden being pregnant). It was a fascinating change in the series as it is also easy to see how comfortable Jim Butcher became over the years with his preferred writing style.

There were a few areas it did hold on to though, and that was the need to show major side characters as more than mere plot devices. They serve a purpose in the story but they also are given their own set of motivations, philosophy, personality, and thought processes in rather organic way such that you can actually sympathize with them even when their struggles are only minor. This is often revealed by Dresden's general curiosity being both wizard and detective Added to this is Harry Dresden's own struggles, despite the comedy and his now quite goofy personality, he still struggles in challenging situation where often the problem is not in the ability to win but to win while preserving his ideals with his actions.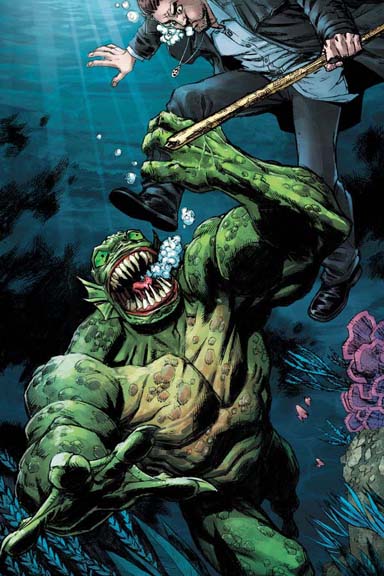 Conclusion
Overall I would say Dresden files is worth a read especially if you enjoy comic book heroes. If nothing else it is a fascinating way to read on an author's development in writing. People might say Jim Butcher is a lacking writer due to his early works but as with any long story, to judge Jim Butcher's writing ability, you have to dive deep into his works and not just look at the cover pages.